Our Body Shop is staffed with the most qualified technicians ready to answer your questions and address your body shop needs. Use our online form to schedule an appointment or contact our body shop if you have any additional questions.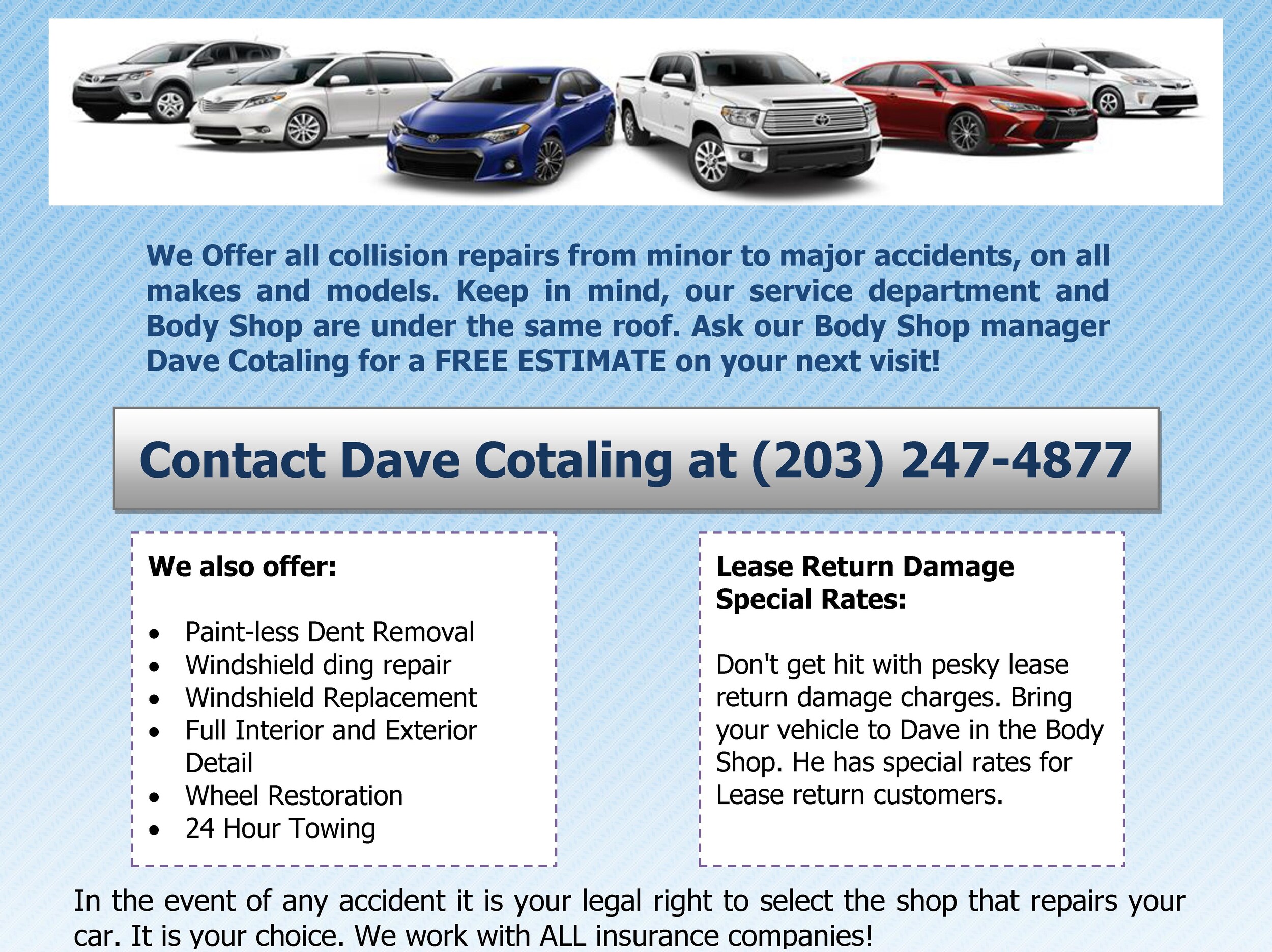 Did you know...
By following Toyota's repair guidelines we are able to ensure that your vehicle meets all safety and visual guidelines.
Toyota of Stamford works directly with all insurance companies
Although we specialize in Toyota and Scion Products, we repair and guarantee our work on all makes and models!