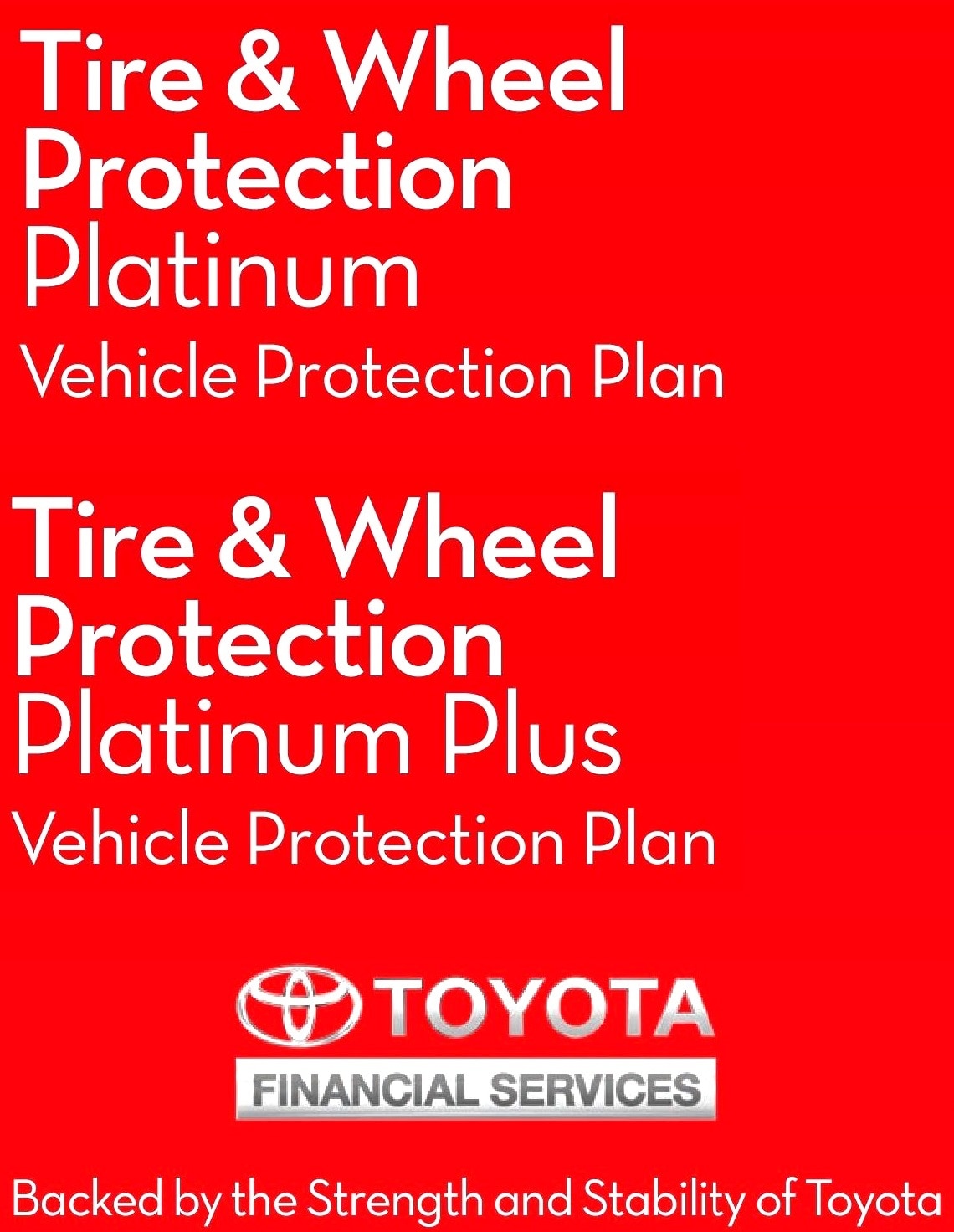 Keeping you & your tires rolling.
As if life doesn't throw enough hazards your way, the road can add a few more to the list. With Tire & Wheel Protection, you can travel the roads knowing that your tires and wheels will be covered in the event of damage from eligible road hazards.1 
Tire & Wheel Protection Platinum & Platinum Plus Plans are only available in the dealership only at the time of financing for purchase or lease of your new, Certified Used or used vehicle.
Please advise our Service Department of ANY protection packages upon booking your appointment so we may schedule a Toyota Inspector  to come in and review your claim.